Looking for an adorable flower girl dress?
The flower girl is a very important part of any wedding and still needs to look adorable as well. She plays an important role of throwing flowers on the way of the bride and will certainly draw special attention from guests present in wedding. Remember that you don't want to make her look too mature, and want to dress her for her age. She won't need any jewelry, but you adding accessories like flowers, sashes, and bows can enhance such an already adorable dress. Even a small head piece can look so precious, and let's the little girl feel like a princess. Gloves are always a cute addition, but most of the time the flower girl does not feel comfortable wearing them.
Houston Bridal Gallery carries US Angels amazing flower girl dresses in the store, which could not be any cuter! US Angels makes a great quality dress,with a great price point, and customizable for any brides wants! You can change the colors of dresses, add flowers, and change the sashes to match your wedding colors. We carry such a wide variety of styles, which are all great choices. If you want more of the ballerina look, or want some sparkle, or even just a classic look with tiny embellishments we have it!
Style 702
Style 101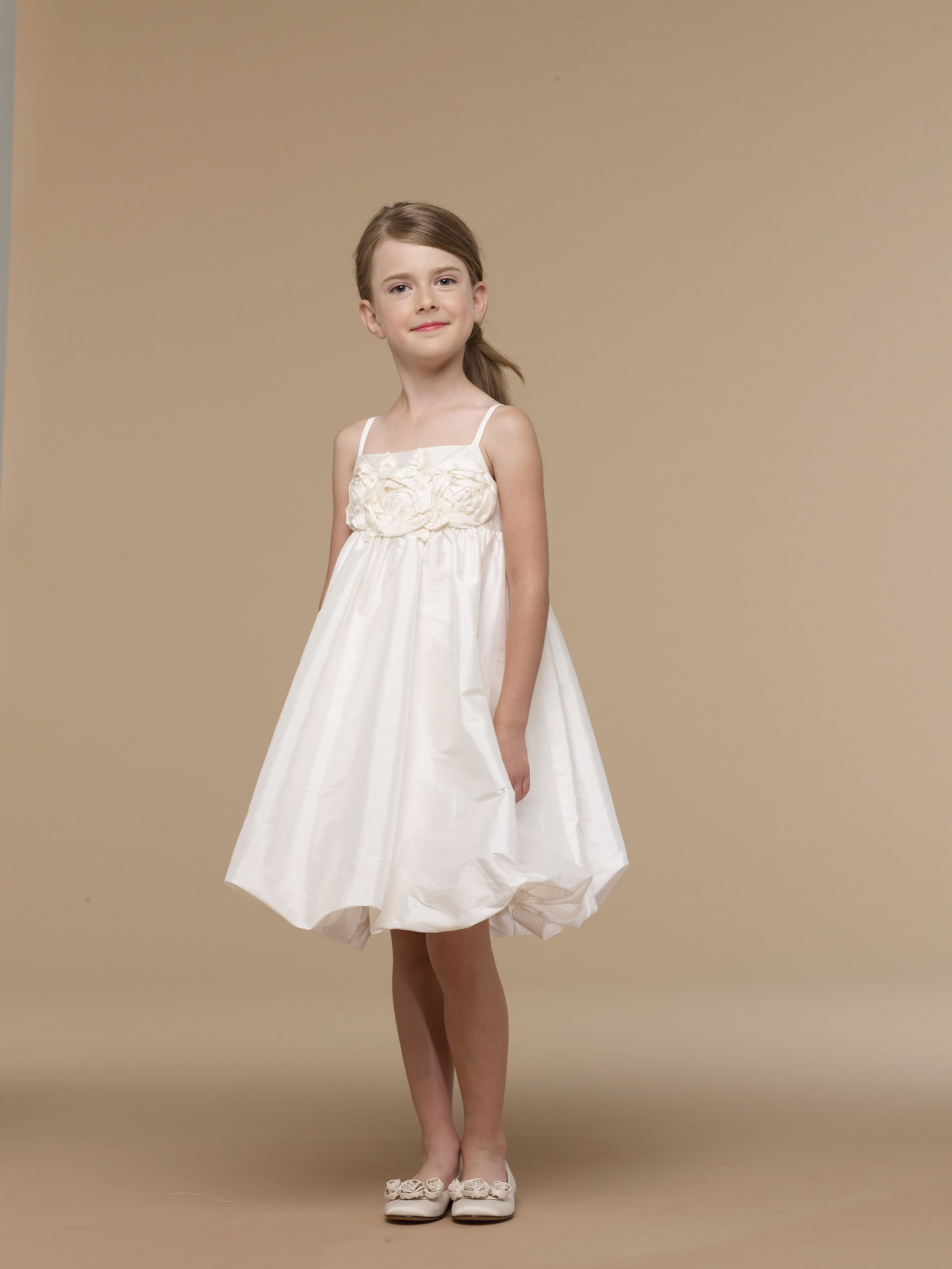 Style 132
Style 409
Style 172
Style 705